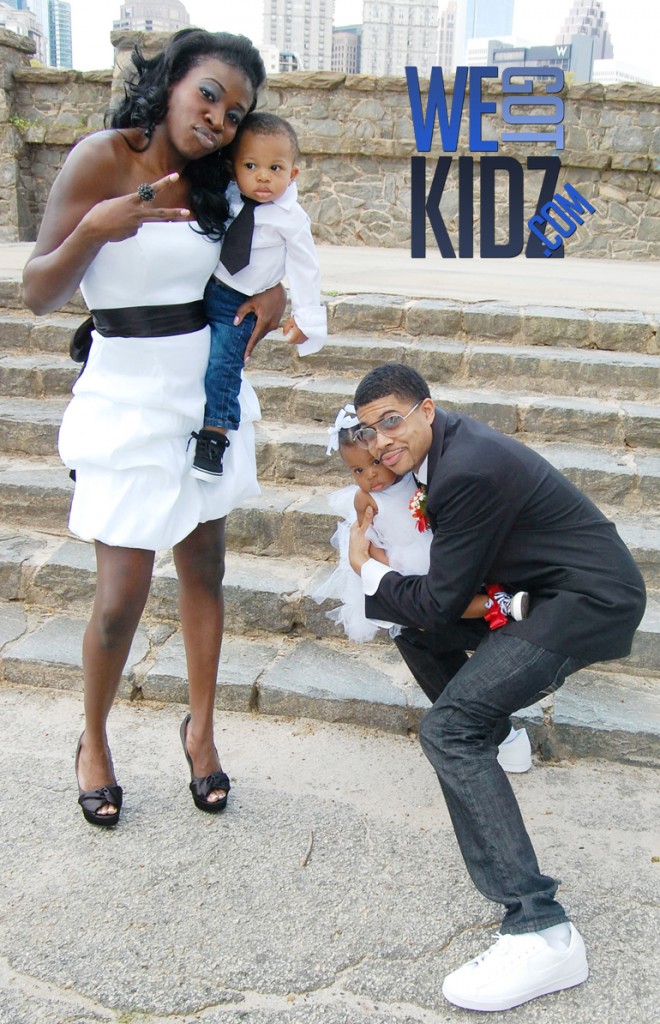 We Got Kidz web series showcases the fun and quirky side of a positive urban family, and are the perfect complement to our award winning parenting blog http://www.wegotkidz.com.
JAM: What gave you the idea to start your web series?
Kesha Phillips: My family is super goofy and we absolutely love to have fun together. After running a successful blog chronicling our exploits for over a year, I wanted to add another facet for my fans to explore. I figured, 'Why not shoot videos?!'
JAM: Why do you think fans have connected so well with your series?
Kesha Phillips: I think fans have connected because we're REAL. We're just a regular urban family who happen to have great chemistry and even better fun with one another. We come across as genuine, and I think that people truly appreciate that.
JAM: How do you generate new ideas and creativity when writing new episodes?
Kesha Phillips: It's easy! My family is crazy! lol. I usually just set the camera up and let it roll. It doesn't take very long for something cooky to happen. When we take trips, or head out to events, it makes things even easier. Something interesting always happens when we venture out of the house with twin toddlers in tow.
JAM: Web Series are emerging as a leading force of entertainment and education online, why do you think this is happening and what future do you see for web series?
Kesha Phillips: I believe it's because of the accessibility. YouTube is a juggernaut in the genre and they've made it super easy to subscribe to and keep up with your favorite personalities on line. Videos are generally quick, and easy to digest. Nothing to read – nothing to scan through. You just watch and go. I think that very soon, every advertiser, every media outlet, everyone who wants to have an online presence of any sort will have some sort of web series.
JAM: The Cast & Crew are essential for any web series to be successful, how did you form your team?
Kesha Phillips: I made them! lol. Given that my team consists of myself, my husband, and twin 2-year-olds, my team goes everywhere that I go. It's super convenient.
JAM: What advice would you give anyone that is interested in starting a web series?
Kesha Phillips: Keep your videos short, and your message clear. If you follow those guidelines, I can guarantee someone will watch.
Find us on:
YouTube: http://www.youtube.com/user/grtdesyner
Web: http://www.wegotkidz.com
Facebook: http://www.facebook.com/wegotkidz
Twitter: http://twitter.com/wegotkidz
Instagram: @wegotkidz
Share and Enjoy
Related Posts via Categories
Category: Interviews