A new web series about the interesting joys of motherhood recently premiered on Mother's Day. Saadiqa Muhammad, spills the beans on creating a web series as a mom on-the-go.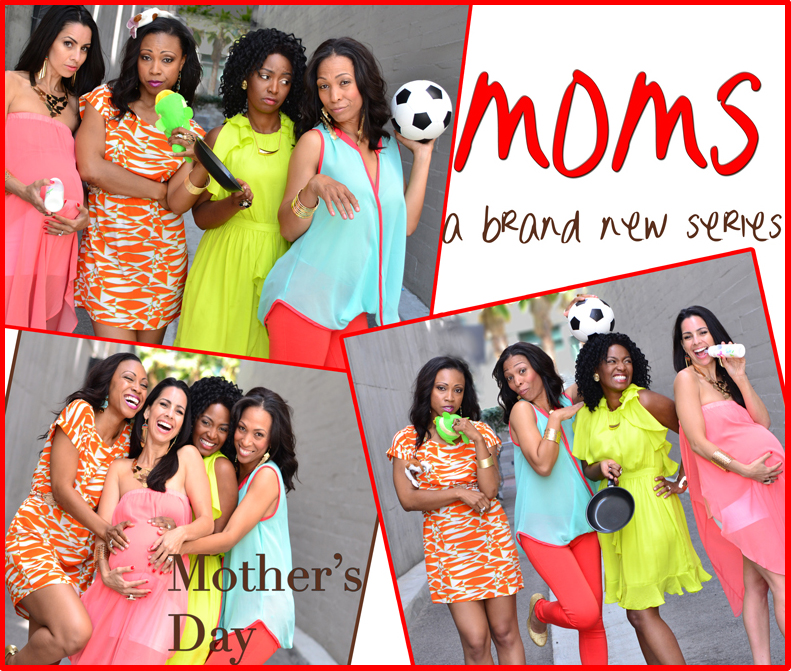 JAM: What gave you the idea to start your web series?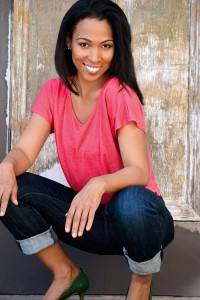 Saadiqa Muhammad:  First, I was a little hesitant because everybody is doing a web series.
I'm an actress, as an actress and I just wanted to focus on that. And being an actress you have to wait for people to tell you to work. Like I said, I am a single mom so my son is out here with me and I'm juggling that and I'm trying to be an actress. Something just told me to go ahead and write.
Writing is a very strong discipline and I decided to just go ahead and write this series. I originally had in mind to write it as a pilot. I was like well let me write a pilot episode, let me see and probably get it on television. After getting feedback and people asking if they could actually get it on TV. You kind of have to wait for that. I'm not a person that likes to sit around and wait. I decided to go ahead and get it started. I have a great group of actors. I believe so I decided to just go ahead and do it. If we have to do it as a web series, then there will be a web series.
That's what got me going the web series route.
JAM: Is your inspiration for the Mom Series  your life and your experience as a single mom?
Saadiqa Muhammad: Yes, just the experience of my friends and I. It's funny because when I got pregnant, all four of us were pregnant at the same time. Just watching my friends going through things with their husbands, along with my life as a single mom and my son is quite hilarious.
It would just be things that would happen to me throughout the day. There are a couple of things that made me want to do this. It's a way for me to have a creative outlet. Then secondly being an actress out here, I thought, "What would I like to see?"  Kind of like a Cosby show or A Different World. I don't have any attachment to anything like that right now.
I remember growing up and that was big in my house. You would sit around the TV and watch the Cosby Show or you watch Family Ties. I just wanted to create something that I felt centered around our families in a positive and fun way.  I still love Modern Family so I want to keep it in this new vein that they kind of have on television right now. But it's something that is centered on all families in a positive, friendly way. I just wanted to have something that reflected us having our families and sisterhood. At the end of the day, we can come to our girls and lean on each other for support.
We have these funny, crazy things that happen but our story is reflected in a different way. Sometimes I feel like, who best to tell our stories and portray us than us.
Sometimes we complain that there aren't enough roles for Black women. So, we have to write it. We have to do it. We can't sit around and complain about it. We have to create these opportunities and tell the stories we want to tell.
JAM: Why do you think people will connect with your web series?
Saadiqa Muhammad:  I think it's something different and something that they haven't seen. Even when we put up the picture of Moms, people responded. I don't think that there's anything honestly as far as series like that on the web. It's just different.
Like I said, it's reflecting us in a positive light. There is not a series on the web, I believe that I know of, that centers around Moms. I believe people want to see families. I feel like we have a craving for something like a Cosby Show. You want to see that and us getting along and us interacting positively but having fun at the same time.
I just believe it's something fresh, its something new, its something different. And we haven't really seen it before. It's like Modern Family meets Sex In The City. I thought the show might be geared towards women in our demographic but even guys have responded.
As far as the web series, I haven't seen anything along these lines. I think that it will help us draw some attention to the series.
JAM: How do you generate new ideas and creativity when you're writing your new episodes?
Saadiqa Muhammad:  I draw from my daily life a lot and the life of my friends. One of the other cast members is a mom and a good friend of mine as well. I also get inspiration from my other mommy friends and my girlfriends and the things they go through. So a lot of it comes from my personal experience and life.
I do watch other shows just to research and see how they're writing. Most of it comes from my life experiences as a mom. I watched the Cosby Show a lot while I was writing it and different shows I liked when I was growing up.
I do add a couple of different things but most of all, it just comes from my experiences as a mom and being around my girlfriends who are moms.
JAM: Web series are becoming an emerging force in entertainment and education online, why do you think this is happening and what do you see as the future for web series?
Saadiqa Muhammad: I think it's happening because there are some reality shows that I honestly do like but it just seems like more and more that's what major television is geared towards. There are so many reality series and so the actors and the writers want something that's scripted and entertaining.
I think that the web, YouTube and some of those outlets, give the artist the opportunity to not sit around and wait for somebody to pick up your project or say it's okay to do your project. You can do it on your own. That as an artist is freeing. You're able to create your own work and put it out there no matter what. Nobody can tell you no because you can do it on this different outlet.  I think that's a benefit of a web series.
As an artist you're saying yes to yourself. Yes, I can do this and I'm able to do it on my own.
That as an artist is very liberating and freeing because you're not depending on anybody else necessarily to stamp your work. You can just go ahead and do it. I think that a lot of people are using that creative outlet because it's there and it's beneficial to you as an artist.
I do see in time the web being that outlet. I believe people are putting out their own scripted shows and people are coming to Youtube and looking for show ideas and things like that.
I think it's a move in the right direction. I think it's a positive move. I'm definitely not opposed to getting your show on TV but in the mean time, you have this outlet to use and you can do it.
It still takes a lot of work. Doing a web series, there is still work required but it's something you're able to do on your own and that's a great thing.
JAM: I'm glad you touched on work because that leads to my next question. The cast and crew are essential for all web series to be successful. So how did you form your team?
Saadiqa Muhammad: I remember I went to one of the girls in the cast. I said, "I have this idea and this is what I want to do." Then I wrote a five or six page trailer. Then I asked her to tell me her thoughts. I honestly didn't have any idea how I was going to do it. I'm an actress out here so I'm just trying to do the best that I can.
I got with her and my other friend who is a mom and actor. I knew so many actors, so many faces that we don't see that are just absolutely awesome and talented. And that was the other reason for me doing this, I come across some talented people and talented writers. Unfortunately, we might not get to see them like they should be seen and that was one of my goals. To get all the talented people that I know and friends, and see if we can do something.
That's how the core group for the series came about.  I asked if they would be interested in this and they said yes. I knew they were great actresses so I didn't have to audition them.
It's really been a step-by-step process. We took it a step at a time. You have to be very creative, know your resources, and be honest about your resources. Tell people what you're doing and ask would they be interested? Some people say no. Some people say yes.
Fortunately, I have a cast that is very supportive of me which is just wonderful. They send me the greatest emails that inspire me to keep doing what I'm doing. Luckily I got a great VP just putting the word out. Once people read and saw what I was doing, they were on board. They have been very helpful and supportive. I've been very blessed to have a cast and crew that I have.
They are teaching me and I'm learning from them. It's like when we do this, we take on a family vibe and we become a family. We talk about things, we discuss things and it's a step-by-step process. I try to not overload myself and just say, "Let's do this step and let's do that step," and try to make it as successful as it can be.
Initially I was by myself doing the casting and then two girls said they would like to help me produce. So they came on and they have been helping. It's like a flower that's blossoming now. It's like here we go. Lets do this!
JAM: What advice would you give anyone that is interested in starting a web series?
Saadiqa Muhammad:  Go ahead and do it and don't second-guess yourself. But you have to stay committed. If you want to do a web series first think about the people. Don't overwhelm yourself. You have a friend that's a writer, you have a friend that's director. Link up with people that want to be working, want to be doing. Link up with people and stay committed and follow through with it.
Know that you are going to have bumps along the way and things are going to happen but you still have to stick to it. As with any type of project, you just have to stay very committed to and that is my best advice.
Through hell or high water you have stay committed to what your doing and surround yourself with like-minded people who want to work hard and are passionate about what you're trying to do.
It doesn't have to be a big group, if you have one person on your team that is down for you and believes in it, then start with that. Don't be afraid to start small. A lot of people out here have budgets and you might not have that.
Don't be afraid if you don't have that. Think of the one step you can take to achieving your goal. The first step is sitting down and writing the series. Maybe you're not able to shoot it all right away but right now you have your first ideas for the first couple of episodes.
As you start doing those things, you'll notice little doors will start opening. I think sometimes people think about the end result,  "We want fifty million hits and a million views." Slow down and think about writing an episode. Take it step by step.
Try to find people in your circle that are going to support you and be there for you and that you know are going to work hard because it will take a lot of hard work.
If you want it to be something that is really going to go somewhere, you have to stay committed and put in the work.
Research other web series. That helped me. I just looked at series that were successful and series that were not successful. Just watching other people's work helped me. Not steal their stuff but watching and seeing what they're doing.
My best advice is to just do it. Go ahead and do it. Stay very committed to it because it's going to take a lot of commitment. I can't stress that enough.
JAM: Is there anything else you want people to know? Any other events or anything else you want people to know about and is there a website?
Saadiqa Muhammad: There is not a website for the series because we are doing this under an entertainment company. So the series will be featured on that website. It will be premiering on the  SND TV network https://www.youtube.com/SNDTVNetwork.  We're going to start out with the Mom's Series but our goal is to have other series.  I want to help other people who want to put their work out. That's one of my goals, to put out quality entertainment. So we'll start off with Mom's Series and it will be on the YouTube channel that I started.
The one thing we have coming up,  is the other reason why I'm doing this project as a mom. We want to support other women out here that are trying to do things. One of the things the cast is doing is a volunteering. I've been trying to think about how can I give back and what can we do and that's one of the ways we're giving back.
To learn more about the new "Moms" web series, visit https://www.facebook.com/MomsABrandNewSeries.
Share and Enjoy
Related Posts via Categories
Category: Interviews