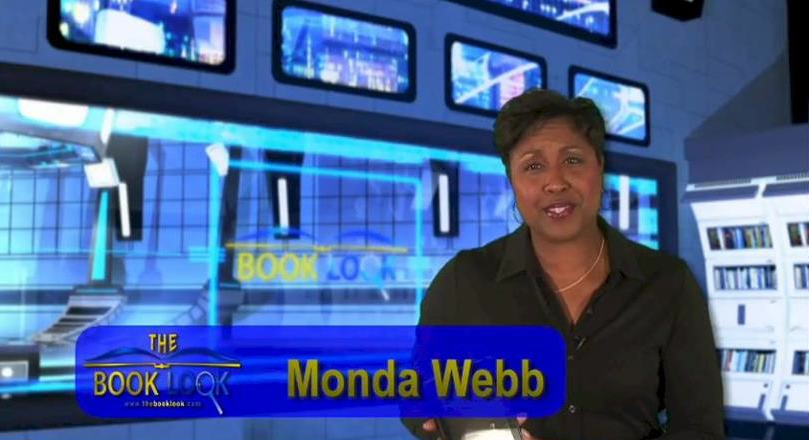 The Book Look is your online TV source for celebrating books, authors, celebrities and events relevant to the African American community. The Book Look is a popular review show commonly regarded as the industry's video hub for African American literature. D. Amari Jackson, the creator of The Book Look, gives readers the inside scoop on creating a web series.
JAM: What gave you the idea to start your web series?
D. Amari Jackson: In March 2011, while promoting my just-released novel The Savion Sequence, I called my close friend, publisher and popular children's author, Charisse Carney-Nunes. I laid out a vision of an online show celebrating books and literacy and geared at providing a platform for African American authors and readers. Part of the inspiration came from touring with my own book and recognizing the lack of such high-profile platforms. The rest was a desire to ensure our community overstands the impact of lifelong reading and learning on the trajectories of our lives.   I came up with the name "The Book Look" that night. Charisse loved the concept and recommended a friend of hers to be the show's first host. My best friend, Harvey "Hass" Nunes–who is also Charisse's husband–has a video/TV directing background and the rest, as they say, is history.
JAM: Why do you think fans have connected so well with your series?
D. Amari Jackson: I feel we are a fun and informative resource offering what they have been waiting for at the nexus of books and entertainment. The Book Look is already transforming the way our community relates to books by making the literary process visual, fun and engaging; by offering a platform where new self-published authors can share airspace with established or celebrity authors; where under-appreciated genres like black science fiction are celebrated in the same space as the nonfiction of a Wes Moore or the literary fiction of a Toni Morrison.
JAM: How do you generate new ideas and creativity when writing new episodes?
D. Amari Jackson: On one level, the books I experience speak to me and tell me what to do. On another more technical level, it's a constant reevaluation process to ensure we are visually and substantively engaging our audience in a creative fashion.
JAM: Web Series are emerging as a leading force of entertainment and education online, why do you think this is happening and what future do you see for web series?
D. Amari Jackson: It's happening due to the confluence of technological advancement, shorter attention spans, and an ongoing need for human expression through storytelling. As people of African descent, in particular, our stories are critical to how we see and project ourselves and our culture.
JAM: The Cast & Crew are essential for any web series to be successful, how did you form your team?
D. Amari Jackson: Folks manifested at the right time. We had already created an environment for this to occur through our various backgrounds (me, Charisse, Hass) in books, publishing, and media. While the bulk of the work is managed by our core of three, we already knew all of our current team members as friends or associates before they came on. We have an incredible group in front of the camera including our wonderful host Monda Webb and ongoing contributors Kwame Alexander and Najee Dorsey, and we are happy to have recently secured the editing services of industry veteran, George Bolden Jr. They all embraced the concept of The Book Look as soon as they experienced it.
JAM: What advice would you give anyone that is interested in starting a web series?
D. Amari Jackson: Pray. Meditate. Cry. Hope. Scream. Seek enlightenment (or psychiatric help). And if all else fails, drink heavily.
Learn more about The Book Look Team
Share and Enjoy
Related Posts via Categories
Category: Interviews