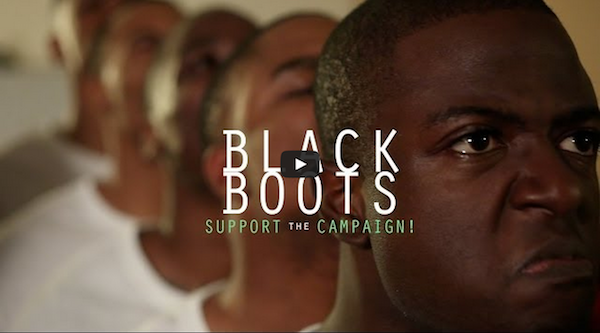 Created and directed by Geno Brooks and co-written Lamont Pierré, Black Boots web series is a splendid display of excellent writing, cinematography, and acting. Set on the campus of a fictional HBCU, the plot follows a freshman named Grant that enters the pledging process  of a Black Greek fraternity but faces a series of challenges. It also highlights the inner works of Black Greek sororities. The series delves deeply into the lives of the students, unexpectedly daring to tackle domestic violence, hazing, sexcapades, drug abuse, and money woes. Each episode is a thriller leading with a top notch story line and ending with edge-of-the-seat cliff hangers.
It is a definite must watch web series by Band of Artists film making collective. The first 10 episodes are available on Youtube. Catch up on episodes while the series takes a brief hiatus until August 7th.
Black Boots web series is an Editor's Pick on BlackWebSeries.com.
Share and Enjoy
Related Posts via Categories
Category: Announcements, Editor's Pick